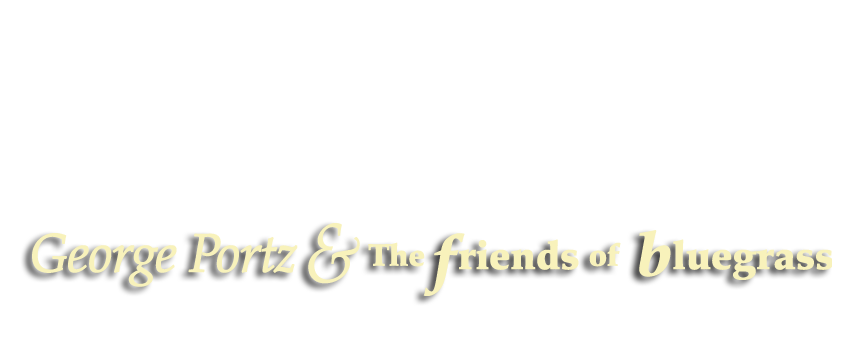 George Portz & "The Friends of Bluegrass"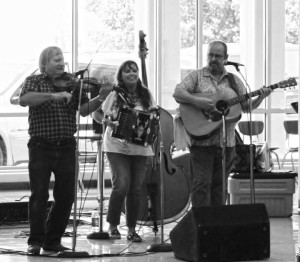 George Portz & "The Friends of Bluegrass" are the most versatile performing group in the area as they blend their fiery Bluegrass roots with some fine traditional Irish and Louisiana Cajun music.  Their "Cajun Set" has won raves from crowds throughout the Midwest.  The group's enthusiasm, top-notch musical ability, wit, and humor always "Leave 'em wanting more!"  And they always do!
George Portz is the group's leader and founder.  He is an Illinois State Fair Fiddle Champion, Western Illinois State Fiddle Champion, and his fiddling highlights include over 130 First Place Championships.  He has performed for two Presidents:  President Nixon in 1973 at the White House and with "The Friends of Bluegrass" at the Illinois State Fair in 1986 for President Reagan. He has also performed at the Grand Ole Opry.  George toured with the legendary "Goins Brothers" of Eastern Kentucky for three years in the 1970s.  His dynamic fiddle style ranges from fiery bluegrass to zesty Cajun.  There's not a fiddle player in the Midwest that can entertain an audience like George.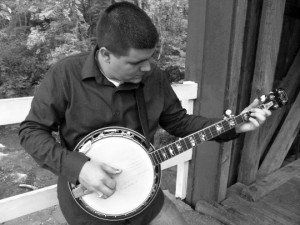 David Dalton is the group's lead singer. David is considered to be one of the finest Bluegrass singers around and can easily make the transition from Bluegrass to some fine Hank Williams Old Time Country, and has won numerous awards for both.
Dave Montgomery is the lead guitar player for the group.  He has won the Illinois and Missouri State Flat-Pick Guitar Championships and sings dynamite bluegrass and country songs.  His singing ranges from Lester Flatt to Johnny Cash.
Zack Hardesty, a recent graduate of Southeast Missouri State University, is the group's banjo player.  This young man has become one of the premier pickers in the Midwest.  Zack has won the Illinois State Fair and Murphysboro 5-string banjo contest three consecutive years, along with many other contests.
Kathie Pohlman is the band's bass player.  She won the Best Rhythm Musician award  at the Midwest Regional Championships.  Kathie sings harmony vocals and performs on the Irish whistle and Cajun accordion.
Brenda Cook is one of the top female vocalists in the Midwest.  Her singing ranges from traditional country to zesty bluegrass.  Brenda's "Cowboy Sweetheart" is a real fan favorite and features country yodeling.
George Portz & "The Friends of Bluegrass" are the leading acoustic music group performing in the St. Louis metropolitan area and their shows are enjoyed by all ages.